Spring
Break 2023 in Aruba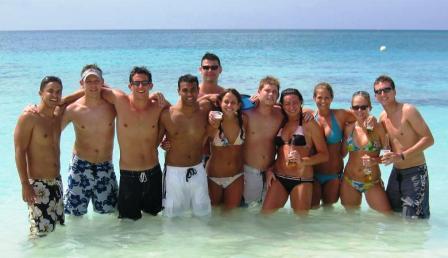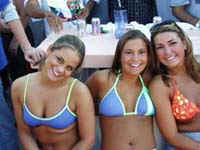 SPRING BREAK 2023 in Aruba: Bonbini! It means welcome. In Aruba, you are welcome to dream...of endless sun and scenery. Of breathtaking blues and crystal clear ocean and white, sandy beaches. You're welcome to plan the ideal Vacation where you can escape to a colorful world away from home. You're welcome to explore. To make everything that's Aruba yours.

Aruba's brilliant sunsets act only as the prelude to an evening's enjoyment in Aruba. When the sun sets, new possibilities open wide in the form of Dinner Cruises, Party Buses beckoning with the joyous shouts of revelers, Jackpot Casinos, Night Clubs, bars and live performances.

There are many beachfront Hotels and Resorts to choose from with the option of an All Inclusive plan, with all your meals and unlimited drinks included.

TEMPERATURE: The average annual temperature is 82°F, average annual rainfall less than 20 inches per year, a constant breeze to keep you cool, AND Aruba is located out of the Hurricane belt for those traveling during August through early November.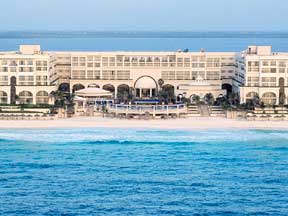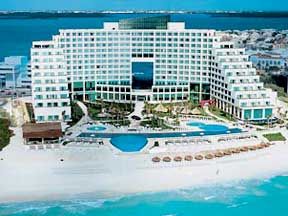 Aruba
Spring Break Packages
ARUBA PACKAGE INCLUDES:


Round Trip Air, unless you purchase hotel only.


Round Trip Airport to Hotel Transfers (we greet you at the airport & take you to your hotel)


Hotel Accommodations


Hotel, Airline and Departure Taxes


All Inclusive Hotels will include Breakfast, Lunch, Dinner, Snacks and Unlimited drinks at the Property.


Pre-Game Parties with FREE DRINKS.


Daily Pool Parties and Beach Activities.


Professional On Site Staff available for 24 Hour assistance.


Discounts on Side Excursions, Watersports and local attractions.


18 and older to attend night clubs & pool parties.


Please be familiar with our terms and conditions, and contact us with any questions.





ARUBA does not currently offer a VIP Night Club Program







ARUBA does not offer a Student Meal Plan,
since most Hotels are All Inclusive.

All you can eat breakfast, lunch, dinner, snacks
and unlimited drinks are already included with the package.
Beer, Wine, Alcohol, Frozen Drinks & Sodas