Spring
Break 2023 in Cancun, Mexico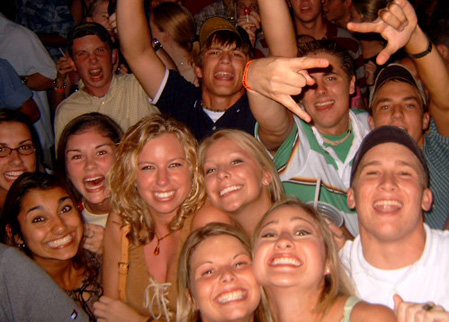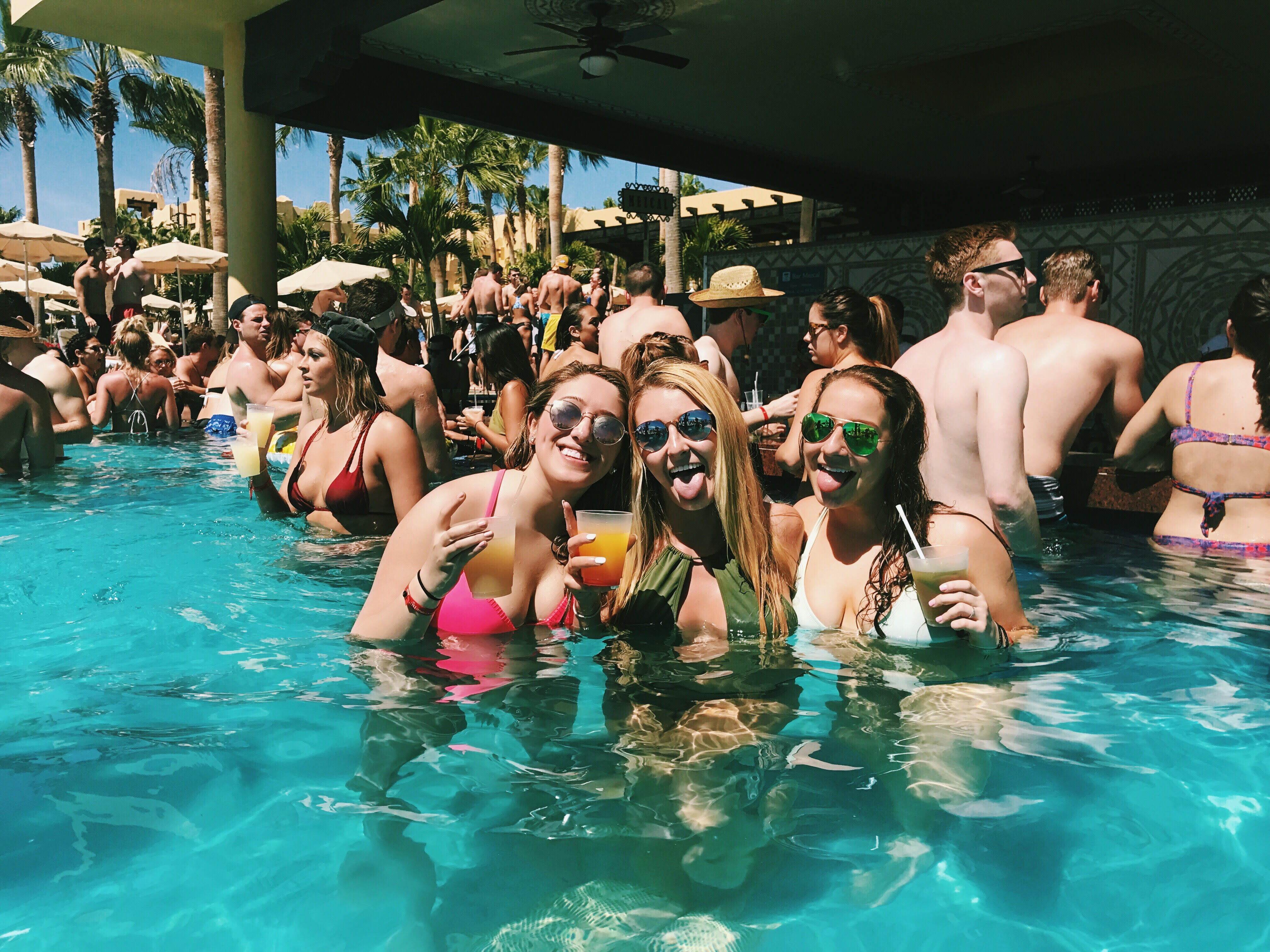 SPRING BREAK 2023 in Cancun: Recently completing a $70 million dollar beach renovation, Cancun now offers the largest sandy beaches in its history...to its already World Famous night clubs, bars, V.I.P. Party Passes and daily performances.

The city of Cancun is loaded with some of the hottest bars, dance clubs and restaurants, along with many fun loving bodies soaking up the sun. It was just a small sand barrier some 35 years ago when the plan began to develop it into the vacation haven of the 21st century. Today, Cancun consists of a medium-sized coastal city and a long, thin island connected to the mainland through bridges at its north and south ends. It features world-class resorts, hotels, clubs, and malls. It offers something for everyone, from all-day beach parties, to the crazy all night dance clubs....SPRING BREAK in March is not to be missed!

The new, great, and gorgeous beaches of white sand caressed by warm, turquoise waters of the Caribbean Sea stand out as the hottest spots in town, both literally and figuratively. It's almost impossible not to enjoy them. Just go get your bikini or swimsuit, and get ready to leave for your Vacation in Mexico today!

Here you'll find everything, from ultra chic to funky laid back, from R&B to techno, from tacos and cheeseburgers to fancy, mainstream standards. All tastes are welcomed and catered to in this paradise. No wonder this is Mexico's most popular resort area!

TEMPERATURE: Semi-tropical with an average temperature of 80 degrees Fahrenheit. Average daily maximum and minimum temperatures for Cancún: January-March, 68-86°F (20-30°C); April-June, 71-89°F (22-32°C); July-September, 75-91°F (24-33°C); October-December, 68-87°F (20-31°C).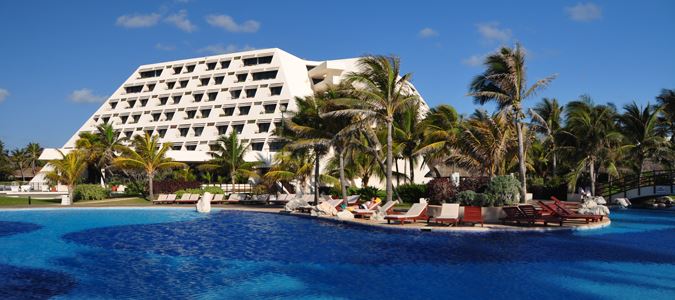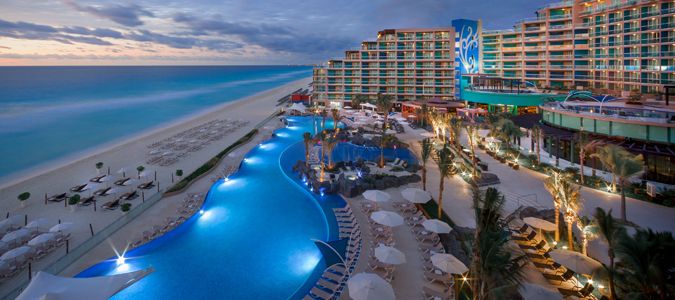 Cancun,
Mexico Spring Break Packages
CANCUN SPRING BREAK PACKAGE INCLUDES:


Round Trip Air, unless you purchase hotel only.


Round Trip Airport to Hotel Transfers (we greet you at the airport & take you to your hotel)


Hotel Accommodations


Hotel, Airline and Departure Taxes


All Inclusive Hotels will include Breakfast, Lunch, Dinner, Snacks and Unlimited drinks at the Property.


For those who DO NOT purchase an All Inclusive Hotel, we have a Student Meal plan consisting of...
Daily Breakfast & Dinners (At the local restaurants in town)


Pre-Game Parties with FREE DRINKS. (VIP Party Passes available for additional purchase)


Daily Pool Parties and Beach Activities.


Professional On Site Staff available for 24 Hour assistance.


Discounts on Side Excursions, Watersports and local attractions.


OPTIONAL VIP Party Passes to CANCUN's Hottest Night Life!


OPTIONAL Travel Protection.



*Spring Break CHARTER Flights are for 7 Nights and can depart Friday, Saturday or Sunday. We do offer scheduled flights where you can pick the DAY and TIMES you want, but prices may be higher. Hotel ONLY purchases do NOT include any free promotions. Please be familar with our terms and conditions, and contact us with any questions.







Cancun, Mexico
VIP Parties
CANCUN! The First Big Mexican SPRING BREAK Party is still going! More Dance Clubs & Bars then any other destination. Some of the HOTTEST Nightlife can be found here...but during SPRING BREAK, cover charges and drinks can get expensive. We've put together a few helpful money saving events to keep the cash in your pocket, and not theirs! There are NO cover charges, and EXPRESS entry. You simply walk to the front of the line and IN YOU GO! Once inside you get OPEN BAR! You will also receive a detailed schedule of the parties throughout your vacation.

VIP PARTY PASS
Includes Express Entry and FREE Drinks to all and the following:

DADY'O

PALLAZO

THE CITY

COCO BONGO

BOOZE CRUISE
SENIOR FROGS
MANDALA

HARD ROCK




Please keep in mind, we will be trying to improve our party schedule as the year progresses. The schedule above represents the parties expected for 2021, but may change per our discretion.


Cancun, Mexico
Meal Plans
CANCUN does not offer a Student Meal Plan,
since most Hotels are All Inclusive.

All you can eat breakfast, lunch, dinner, snacks
and unlimited drinks are already included with the package.
Beer, Wine, Alcohol, Frozen Drinks and Sodas