Spring
Break 2023 in Costa Rica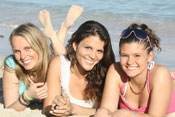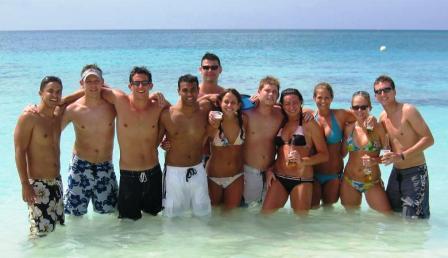 SPRING BREAK 2023 in COSTA RICA: In this small area of firm land, there are 762 miles of coastlines, distributed on the Pacific and the Caribbean. Costa Rican beaches allow you to sun-tan while having the additional bonus of being part of a complex pro-nature system known as the Ecological Blue Flag, award given to 56 of our beaches, distributed throughout the territory. This program is implemented thanks to Costa Rica´s commitment with sustainability and environmental protection. This guarantees tourists that beaches they visit have enough safety and cleanliness to spend well their vacations.


Costa Rica's beaches are surrounded by forests, and have great natural diversity. In many of them there are beautiful coral reefs, where you may dive and explore. In addition, depending on the place visited, you have a series of complementary activities, such as: hikes to mangroves, live volcano, zip lines, diving, surfing, sport fishing, hiking on trails and horseback rides.


Thanks to the easy access to many beaches, you can make the most out of both coasts. Most of them have warm water throughout the year, so you may come and enjoy the country any season you prefer. If it's diversity you're interested in, each coast offers different shades and textures of sand, white, yellow, gray and black, product of the constant crashing of seashells on coral reefs.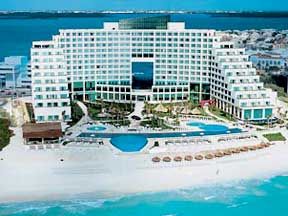 Costa
Rica Spring Break Packages
COSTA RICA SPRING BREAK PACKAGE INCLUDES:


Round Trip Air, unless you purchase hotel only.


Round Trip Airport to Hotel Transfers (we greet you at the airport & take you to your hotel)


Hotel Accommodations


Hotel, Airline and Departure Taxes


All Inclusive Hotels will include Breakfast, Lunch, Dinner, Snacks and Unlimited drinks at the Property.


Daily Pool Parties and Beach Activities.


Professional On Site Staff available for 24 Hour assistance.


Discounts on a wide selection of Side Excursions, Watersports and local attractions.


*Spring Break CHARTER Flights are for 7 Nights and can depart Friday, Saturday or Sunday. We do offer scheduled flights where you can pick the DAY and TIMES you want, but prices may be higher. Hotel ONLY purchases do NOT include any free promotions. Please be familiar with our terms and conditions, and contact us with any questions.
COSTA RICA
does not offer a Student VIP Night Club Program,
since there are very little or no admission fees to the bars & nightclubs.







COSTA RICA
does not offer a Student Meal Plan,
since most Hotels are All Inclusive.

All you can eat breakfast, lunch, dinner, snacks
and unlimited drinks are already included with the package.
Beer, Wine, Alcohol, Frozen Drinks & Sodas