Spring
Break 2023 in Panama City, Central America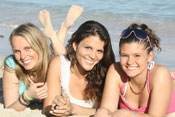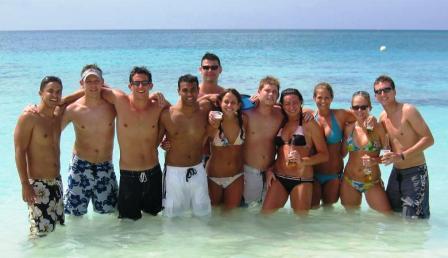 SPRING BREAK 2023 Panama City
- SOUTH AMERICA is an exciting city with a lot of history. You will be able to see many buildings in the typical Colonial Baroque style that was popular in all of Central America before the Spaniards were kicked out. For the more adventurous type
Spring Breaker
, who is looking for more than a beach, Panama has much to offer!
Panama City is a very beautiful city. The first thing you see in Panama's skyline is the contrast between the old (the Casco Viejo, old part of town, founded in 1673) and the new (Balboa avenue, banking area and Punta Paitilla). While the modern part of town is a fast moving city with skyscrapers everywhere, all kinds of restaurants and night clubs, a lot of small shops as well as big department stores and shopping malls, cellphones ringing allover, the Casco Viejo takes you way back in time with it's narrow streets, cafes and it's great architecture.
Nice things to do include a visit to the Amador Causeway that connects three small Islands to the mainland. Grab a bite in one of the many restaurants it has to offer, ride a bicycle, rent a boat and go fishing on one of the worlds best spots for sport fishing, watch the cruises dock at the marina at the end or to just take a walk and enjoy the sea breeze. Hop on a ferry from Amador to Taboga Island for the day or several quiet days at a bed and breakfast to enjoy the quaint village by the beach with rich history of pirates and conquistadors.
At the periphery of the modern town you will find the ruins of Panamá la Vieja, the first town founded by Spaniards at the Pacific in 1519.
Just outside the city center in the former 'Canal Zone' you'll find the Miraflores locks where the ships enter the famous Panama Canal. It has an visitor center well worth your visit and a restaurant with a million $ view.
TEMPERATURE: The Wet season runs from June to October, and the Dry season runs from mid November to May. The average daytime temperature is 89 degrees, while nights cool down to 68 degrees.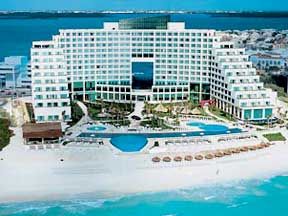 Panama
City, Central America Spring Break Packages
PANAMA CITY SOUTH AMERICA PACKAGE INCLUDES:


Round Trip Air.


Round Trip Airport - Hotel Transfers (we greet you at the airport & take you to your hotel)


Hotel Accommodations


Hotel, Airline and Depature Taxes


OPTIONAL All Inclusive plan with all meals & unlimited Drinks at your Hotel.


Professional On Site Staff available for 24 Hour assistance.


Discounts on Side Excursions, Watersports and local attractions.


17 and older to attend Night Clubs and Pool Parties.


Please be familiar with our terms and conditions, and contact us with any questions.
Panama City, Central America
VIP Parties
PANAMA CITY does not currently offer a VIP Program








Panama City, Central America
Meal Plans
PANAMA CITY does not offer a Student Meal Plan








Panama City, Central America
Maps