Spring
Break 2023 in Puerto Rico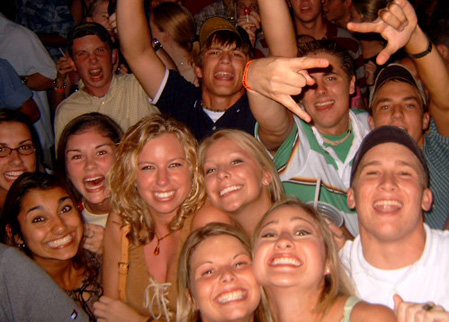 SPRING BREAK 2023 in Puerto Rico: Both Spanish and English are the official languages, the local currency is the U.S. dollar, and no visas or passports are required to enter Puerto Rico from the United States. Mail is sent through the US Postal Service at the same rates as on the mainland.

Puerto Rico is 100 long by 35 miles wide and as a result of its geographical position in the center of the arc of the Antilles, Puerto Rico is essentially a crossroads of Hispanic and Anglo cultures. Despite it's very diverse influx of cultures, Puerto Rico has been a part of the United States since 1898 and Puerto Ricans have been U.S. citizens since 1917.

TEMPERATURE: is as close to perfect as it can get, averaging 83°F (22.7°C) in the winter and 85°F (29.4°C) in the summer. In other words, it's always summer! The trade winds cool the coastal towns and the temperature decreases as you go up into the higher mountains.

Puerto Rico is in the Atlantic Time Zone, but does not observe Daylight Savings Time. The island uses standard U.S. electric current.

Although SPRING BREAK is not as popular as some of the other destinations offered, Puerto Rico offers on a daily basis an amazing night life, followed by all day sunning on the beach before starting again at 3pm Happy Hour. Between Old San Juan, Condado and Isla Verde attractions, you will have plenty of choices throughout your Vacation to choose from.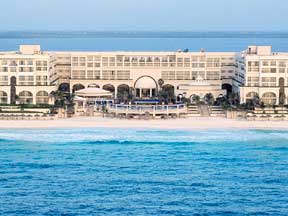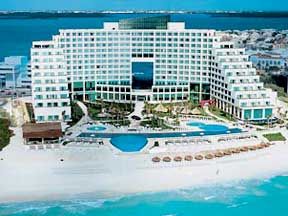 Puerto
Rico Spring Break Packages
PUERTO RICO PACKAGE INCLUDES:


Round Trip Air, unless you purchase Hotel only.


MAY include Round Trip Airport - Hotel Transfers. Not Available to all hotels.


Hotel Accommodations


Hotel, Airline and Departure Taxes


Daily Pool Parties and Beach Activities.


Professional On Site Staff available for 24 Hour assistance.


Discounts on Side Excursions, Watersports and local attractions.


Please be familiar with our terms and conditions, and contact us with any questions.





PUERTO RICO does not currently offer a VIP Night Club Program.
PUERTO RICO does not offer a Student Meal Plan.